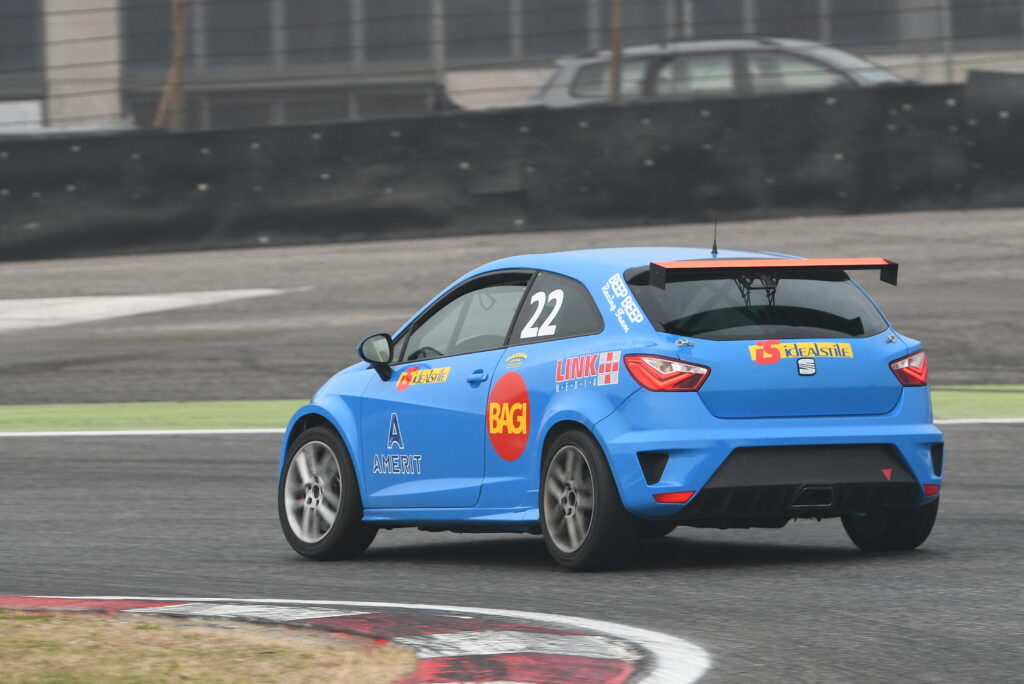 Jovan Lazarevic Bekinac will finish the current motor sport season with a 24-hour endurance race at the Adria Internacional Raceway. Exactly two years ago, at the same spot, a young ace from the city of Kraljevo entered the racing waters of the Apennine Peninsula in an endurans competition. The race starts on December 14th at 2pm and ends on December 15th at 2pm. The car is a Seat Ibiza Trophy Cup Car 1.4 TSI, 180 hp, seven-speed DSG transmission.
At a premiere two years ago, in 2017, Bekinac won fifth place, which was virtually his ticket to the Italian car racing world. In October 2018, he participated in the last race of the Gran Turismo at the Mugello, where he shared his seat with Michael Merendino in Porsche 991.1. In the current season, he drove very prominently in the Porsche Carer Cup, which resulted him being invited by the Altoe family to test the Lamborghini Huracan Super Trophy EVO just under a month ago. The epilogue of all is that he will participate in the endurance race as a member of the Giacomo Altoe team.
It's not hard to imagine that Bekinac is excited and it's normal to hope for a good result.