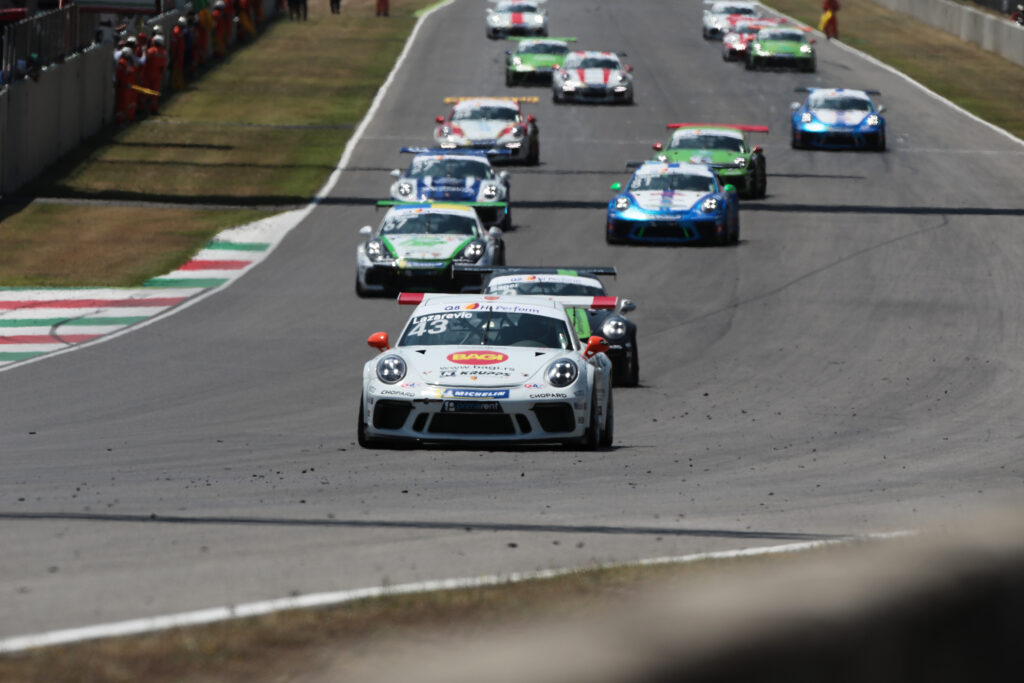 After three racing weekends, flying Serbian Jovan Lazarevic managed to get his first point in the Porsche Carrera Cup of Italy and tho get himself a gift for a wonderful day. Lazarevic won tenth place and one point in the first race of Porsche Carrero's fourth competition weekend of the Italian Cup, held yesterday at the legendary Mugello race track.
Lazarevic started from the 19th position, which he won in qualifying and bravely managed to move nine places ahead and eventually reach the finish line tenth, as the last of the drivers to score points in the race. Lazarevic turned 23 on Friday, putting the first point on the birthday cake by winning the first point.
In the first race, the winner was Patrick Kujala of Finland ahead of Italy's Tomaso Mosca and Simone Iaquinta. The second race will be held today from 12.50 p.m.