The Italian Porsche Carrera Cup last weekend at the legendary Monza had this season's premiere, with Jovan Lazarevic the champion of Serbia in the car racing. First appearing in the aforementioned competition, the young man from Kraljevo finished last weekend of March on the track Enco and Dino Ferari in Imola, winning sixth place in the rookie competition. Determined to drive heartily from the first competition, in the second race after contact with a competitor he had to finish before the end because of a punctured tire.
Chronologically, to run two weekly races, it was worth doing the qualifications the day before.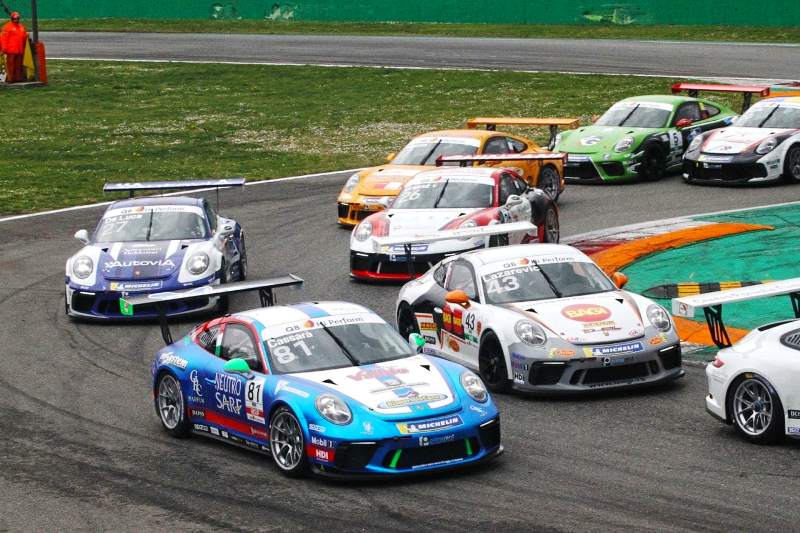 I had my tenth time in unofficial training, which gave us a well-founded hope that in qualifying I could get any position closer to the first starting line. In the course of qualifications, by the decision of the engineer, I completed the fastest lap two laps before the end of the same. Of course, the crowd on the track made it so I ended up at 19. Specifically, in the last sector one competitor bothered me, otherwise I would have entered Q2. In support of the claim, the times of the first two sectors and of the last sector in the previous round speak, simple summation can be easily established. But these were qualifications, we turned to the preparations for the two weekly races – the introductory words of Jovan Lazarevic.
The Porsche 911 GT3 (991.2 series) releases a maximum of 485 hp from the six-cylinder boxer engine at 7,500 rpm, which speaks to the fact that it is a respectable racing device. Lazarevic rides for the Italian Duel team as the only representative.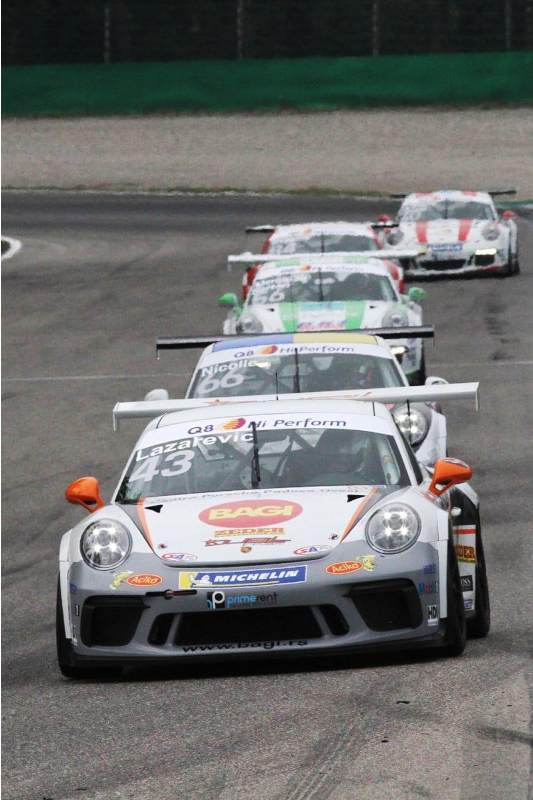 I started the first race from 19th place and finished at 11. More than a decent placement, because it should be taken into account that there is a lot of crowds on the track and that everyone rides without mercy, so every detour is a small success. I started the second race from the position where I finished the first and from the first meter I started to attack, but also to defend the position. Somewhere in the middle of the race for the eighth place, there was contact before the first curve with Laurini, which resulted in me crashing the front left, and the back left tire, so we had to finish the race before the end – Lazarevic is clear.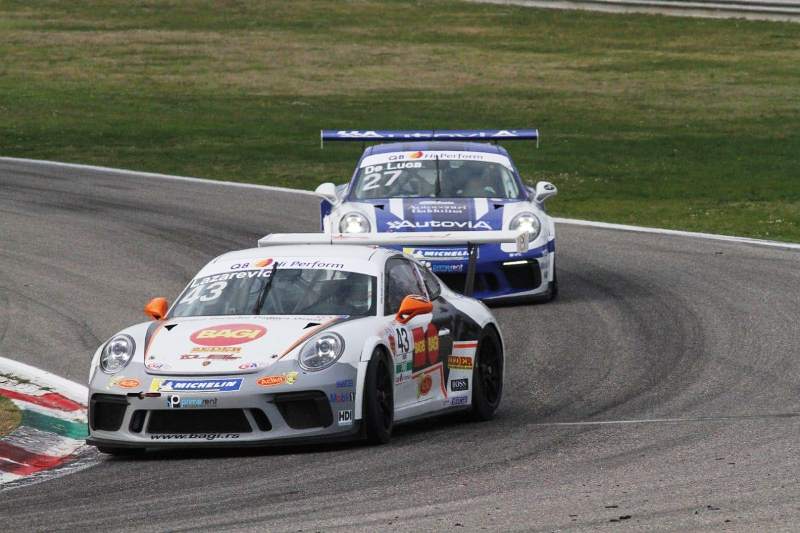 It has to be said that this is Lazarevic's first appearance in the aforementioned competition, that inexperience and overwhelming desire have taken their toll, but hand to heart, there is no racing without heart. It is important that the Porsche School is extremely helpful with instruction, and Niki Cadei is in charge of mastering, which will surely produce results, and the same will be observed as much in the next competition on May 19 in Misano circuit.